Healthcare Solutions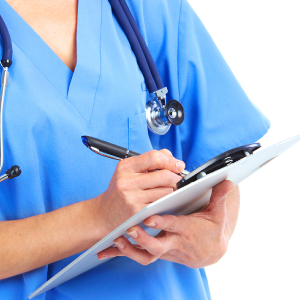 healthcare organization screening
Health care organizations are facing increasingly stringent controls surrounding data security, patient privacy and background screening compliance. We have the expertise to provide you with quality, efficient background checking solutions and fast results you need. ISS provides employers in the healthcare sector with customized solutions to meet their unique hiring, screening, and compliance requirements. We have tailored solutions for hospital systems in multiple states, regional medical centers and community hospitals to clinics, hospice care organizations, long term care and assisted living facilities, to healthcare staffing and managed care providers.

Screening for Healthcare Students
ISS also has a program for healthcare/nursing students and faculty, whom regularly require background checks. We will provide your organization with a fully customizable web site that allows your employees, healthcare/nursing students and faculty to go on-line and order their background check by themselves. The results are returned to designated individuals by email or by fax. The applicants can pay on their own or an invoice can be sent to your organization. ISS helps healthcare clients meet their background screening needs by providing the most cost-effective employment screening services available. We can customize search packages to meet both your needs and your budget.
Recommended Healthcare Services
Health Care Sanction Check
Health Care Sanction Monitoring
Office of Inspector General (OIG) Excluded Parties/Entities (LEIE) Check
General Services Administration (GSA) Excluded Parties List System (EPLS) Check
License Monitoring
Nurse Aide Registry Check
Adult Abuse Registry Check
Drug Enforcement Administration (DEA) Registration Search
American Medical Association (AMA) Physician Profile Check
Health Care Statewide Criminal Check
Food and Drug Administration (FDA) Debarment List
FDA Disqualified / Restricted / Assurances List Check
Education Verification
Nationwide Background Search
Motor Vehicle Record
Professional License and Certification Verification
Drug Screening